PRINCIPAL'S DESK
Dr.Mrs.Regina.V - 2023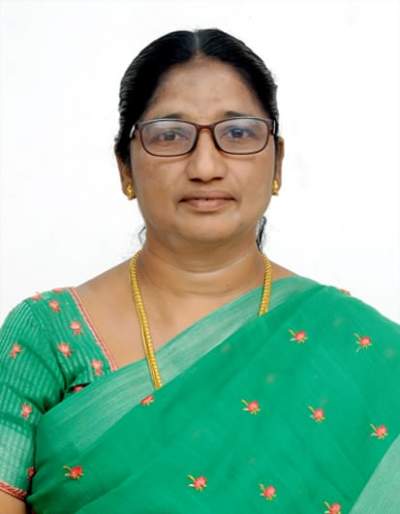 'The Lord God is my strength, and He will make my feet like hinds' feet, and He will make me to walk upon mine high places.' - Habakkuk 3:19
C.S.I.Bishop Newbigin College of Education's strength is our Lord God and His promises will make our college to step on high places. So when I walk up and down the staircase of the college every day I can hear the chatter of eager minds, the shouts of excitement from the victorious, teacher's trainees, psychomotor skills, aesthetic and harmonizing voices. The perpetual energy, movement and enthusiasm permeate the atmosphere at our College, We are an educational institution with a lot of difference. We value individualism, prosocial, ethical creativity and innovation and strive to nurture these qualities into our students.


Our motto "Educate to Educate" is at the heart of everything we do at the college campus. We are at training prospective teachers who will be competent, committed and resourceful to serve the nation with a mission. We have multiprosocial activities to explore and find the strengths, weakness, opportunities and threats of our teacher trainees in order to reach the true potential. Our mission is to train the teachers with active and creative minds, a sense of sacrifice, understanding and compassion for others and the courage to face challenges.


We inculcate the proper motivation to attain the spiritual, moral, intellectual, social, emotional, physical and psychological development of each student of our college. In short we train the prospective teachers with a global perspective.


Dr. Mrs. MARIAM JOSEPH - 2017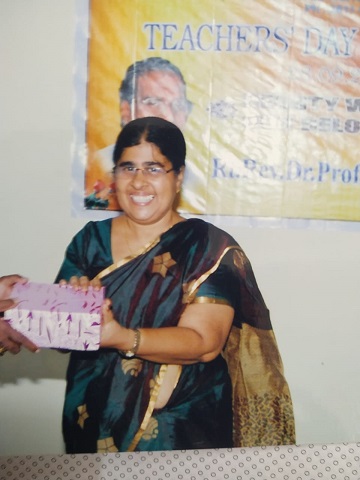 ' The mountains are God's majestic thoughts
The stars are God's brilliant thoughts The flowers are God's beautiful thoughts and
The student teachers are God's treasured thoughts '
Bishop Newbigin College of Education has now started its fourth year of publication. Among the thousand of tiny things growing up all over the land some of them are watched and tended, some unwatched and untended. Some loved and unloved. some protected from danger and some thrust into temptations, among them some are student teachers who with creativity will agitate men's heart to noble issues and incite them to better deeds.


Life is rich and we know to discover the talents of the student teachers, develop them and celebrate them. The print that is formed into words and thoughts of these learned persons bring great joy wonder and love that overflows like a ocean, we hope you will enjoy as you surf through these pages.


Let us rejuvenate this treasured thoughts to produce knowledge that is ... NEW ... AUTHENTIC .... and MEANINGFUL!!


Dr. Mr. Kiruba Charles - 2010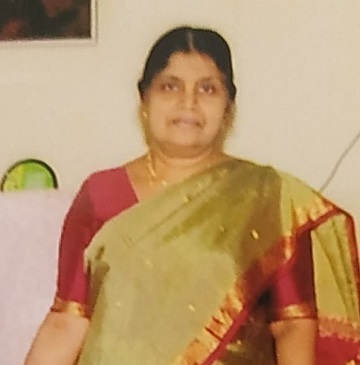 ' Greetings in the name of our Lord Jesus Christ '
I am grateful to the Lord for His purpose in this Institution, started in the centenary year of our former Bishop Rt. Rev. Lesslie Newbigin. The establishment of this Institution is the vision realized by our Revered Bishop, Rt. Rev. Dr. V. Devasahayam. Being a Christian Institution, this College of Education is sure to pursue the endless journey through the wisdom given by our Lord Jesus Christ. Training the preservice teachers in this Institution is a mission basically to mould them to be committed, courageous, competent and conscientious teachers.


The first batch of 100 students for the academic year 2009-2010, were privileged to undergo the training for teaching practice in our Diocesan Schools to emerge out as resposible and reflective teachers for God's Glory.


I am glad to acknowledge here that as a team, both teaching of and nonteaching staff of this institution were able to perform efficiently because of our Lord's unique and abundant Grace on each one of us.


Jesus Christ, the Great Teacher is sure to continuously Bless this Institution with HIS Excellent Counsel and Guidance to bring forth prayerful, powerful and prospective Teachers.