BIOLOGICAL SCIENCE
INTRODUCTION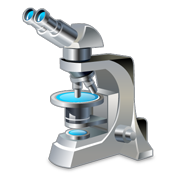 At Department of Biology, you'll find diverse disciplines, prestigious faculty with a breadth of experience in biological process, and next- generation resources and equipment here. We are committed to providing students with a broad exposure to biological process system and a deep experiential learning of biology at primary, high school, and higher secondary schools environments and day to day activities with green club association.

INNOVATION
BorBy setting problem to students as assignments, the curriculum provides scope for flexibility & ensures innovation. Conduct of classroom, seminars, workshops, collection of plants, small projects etc., help to provide participatory approach and hemistich learning to enhance the creativity among the students.


Bio Science Club
Biology Club is in practice by conducting special days every year to provide heuristic approach to the prospective teachers like March 22nd World Water Day, April 7th World Health Day, April 22nd World Earth Day and June 5th World Environment Day with different theme.


| Course | Year Established |
| --- | --- |
| Biological Science | 2009 |
Students Admitted
Course
Admission Year
Admitted
B.Ed. Biological Science
2009-2010
10
2010-2011
13
2011-2012
10
2012-2013
12
2013-2014
11
2014-2015
7
2015-2017
1
2016-2018
5
2017-2019
5
2018-2020
10
Faculty Profile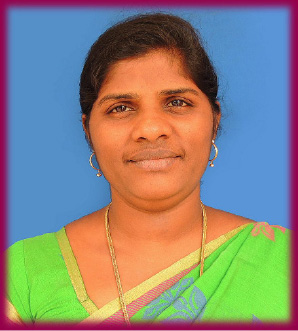 Name
Dr.Mrs J NIRMALA
Qualification
B.Sc (BOTANY), M.Sc (BOTANY),
M.Phil (BOTANY),M.Sc. Psychology
B.Ed.,
M.Ed.,
PhD (BOTANY).,

Designation
Assistant Professor in Biological Science.
Publications :
International Papers:
Nirmala J Morphological and systematic studies on kedrostis foetidissima(jacq.)cognInternational journal of current microbiology and applied science ISSN2319-7706 volume 2. number 10 (2013)pp560-571
Nirmala J studies on the antibacterial activity of plant extract of kedrostis foetididssima (jacq.)cogn international journal of current microbiology and applied science ISSN 2319 -7706 volume 4 number 7(2015)pp 779 -786.
Nirmala J Anatomical studies of kedrostis foeditissima (jacq.)cogn. Cucurbitaceae international journal of current research in Bio sciences and plant biology.ISSN 2349-8080 volume 2number 7 2015 pp 217-223.
Nirmala J extraction and characterization of silver nano particles synthesized using plant extract of kedrostis foeditissima (jacq.)cong ISSN2319-7706 volume 4 number4 2015 pp41-47.
Nirmala J pharmacognostical and histo chemical analysis of entire plant of kedrostis foetidissime (jacq)cogn. Cucurbitaceae international journal of current research and academic review ISSN.2347-3215 volume 3 number 7 2015 pp91-100
Nirmala J stdy of anti- diabetic activity of kedrostis foetidissima (jacq.)cogn international journal of current research and academic review ISSN2347-3215 volume 3 number 7 2015 pp 50-55.
Nirmala J study skills and academic achievement of the hostel students in different schools in Chennai international journal of law and social sciences. ISSN2393-4277volume 1 number 8 2016pp70-75.
Presented papers:
Studies on the cytogenetic effect of sugarcane effluent on the root meristem of Allium Cepa, state level symposium on 11 Feb 2014.
Biofertilizer for sustainable Agriculture in DG Vaishnav College Biodiversity in Ramagiri National seminar on 21 Feb 2014 in Queen Marys College.
Study on Antibacterial activity of Kedrostis foetidissima (Jacq) Cong. International conference on Medicinal plants and Herbal Drug for Human welfare ICMP 2015) 28 30 Jan 2015.
Additionally Presented a paper on Ethnobotanical study of traditional medicinal plants used by indigenous people of Chittoor Dist. AP. North area.
International symposium on medicinal plants and Herbal drugs in Human and wealth global perspective 29th to 31st Jan in the year 2016.
And Presented a paper on Synthesis of Silver nanoparticles in Kedrostis foetidissima (Jacq) Cogn. On International conference on ICEWEST 2015, 5 6th Feb 2016.
Presented a paper on Invitro studies on Anti-Diabetic activities of Kedrostis and their efficacy of silver nano L6 cell line on National conference on Biomaterials from Micro-organisms and medicinal plants for human welfare , conducted from 29th to 30th Sep. 7 National and International research papers were published on different journals.
Participated and exhibited my projects on National Science day at Presidency college, Ch-2, 2002. Participated in the UGC sponsored National seminar on Human resource management from 25th 26th 2010 at NKT college of Education for women.
Participated in the 1st International congress of the society for Ethnopharmacology (ICSE 2014) at Sri Ramachandra University on 7th 9th March 2014.
Also Participated in 3rd National conference on recent trends in Industrial Pharmacognosy 9 April 2014 MTG & RHG, A Government of Puducherry institution, Puducherry 60.
Attended various lectures, seminars and PhD viva held at CLRI and many other colleges where International level and state level seminars were conducted.
Ph.D Project Organized by Presidency College, Chennai based on the Title, " Studies on HistoChemical, Pharmacological and Synthesis of Silver Nanoparticles in Kedrostis foetidissima (Jacq) Cogn " , under the guidance of Dr. R. Pandian.
M.Phil Project was Organized by Pachaiyappa's College, Chennai on the topic Of "Studies on the Cytogenetic effect of Sugarcane effluent on the root meristem of Allium Cepa " was guided by Dr. Umarajan.
Further M.Ed Project was by St. Christopher's College of Education, Vepery, Chennai under Dr Mano Stella Title `` Study skills and Academic Achievement of the hostel students in different Schools in Chennai with the guidance from Dr. Stella Mano .
And also M.Sc Project in Presidency College, Chennai - 5 on the title " National textile based on science day exhibition " , under the guidance of Dr. Kaliyaperumal, Presidency College, Ch 5.
Extra Curricular Activities:
Completed certificate courses of spoken English intermediate M2 course 2017
Completed certificate course in scripture and interpretation, mission and ecumenism, and Christian discipleship
Participated in a training program on Educational technology united board for Christian higher education in Asia & St. Christophers college of education.
Participated and won 1st and 3rd Prizes in Many Essay, Story writing competition.
Academic Achiements:
Resource person in the year 2020 for the topic NEXT GEN TECHNO FACULTY organised in CSI Bishop NewBigin College of Education.
Resource person in Science Techno 2022 at Rezeena Matriculation Higher Secondary School, Kilpauk, Chennai - 10.
Brief detail about the Laboratory
Biological Science Laboratory.
Museum-(5 Specimens)
List of Major Equipment:
Microscopes
Skeletal System
Aquarium
Terrarium
Vivarium
Specimens & Models.
College First Rank Holders
| Name | Academeic Year | Score |
| --- | --- | --- |
| Mrs.Sujitha | 2015-2017 | 935/1150 |
| Ms.s.Jeba Shalini | 2009-2010 | 830/1000 |
| Ms.Meha srinivasan | 2010-2011 | 840/1000 |
| Mrs.Philomena Selvakumari | 2012-2013 | 852/1000 |
| Mrs.Rajalakshmi | 2013-2014 | 838/1000 |
| Ms. Kalaivani | 2014-2015 | 825/1000 |