BIOLOGICAL SCIENCE
INTRODUCTION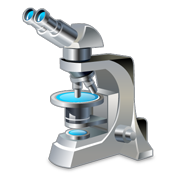 At Department of Biology, you'll find diverse disciplines, prestigious faculty with a breadth of experience in biological process, and next- generation resources and equipment here. We are committed to providing students with a broad exposure to biological process system and a deep experiential learning of biology at primary, high school, and higher secondary schools environments and day to day activities with green club association.

INNOVATION
BorBy setting problem to students as assignments, the curriculum provides scope for flexibility & ensures innovation. Conduct of classroom, seminars, workshops, collection of plants, small projects etc., help to provide participatory approach and hemistich learning to enhance the creativity among the students.


Bio Science Club
Biology Club is in practice by conducting special days every year to provide heuristic approach to the prospective teachers like March 22nd World Water Day, April 7th World Health Day, April 22nd World Earth Day and June 5th World Environment Day with different theme.


| Course | Year Established |
| --- | --- |
| Biological Science | 2009 |
Students Admitted
Course
Admission Year
Admitted
B.Ed. Biological Science
2009-2010
10
2010-2011
13
2011-2012
10
2012-2013
12
2013-2014
11
2014-2015
7
2015-2017
1
2016-2018
5
2017-2019
5
2018-2020
10
Faculty Profile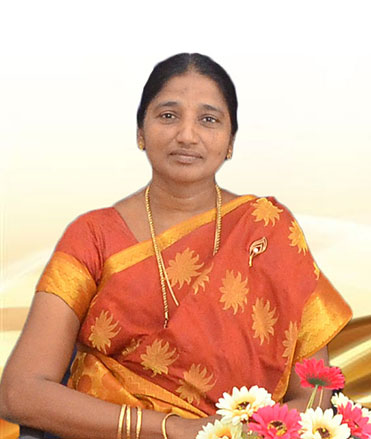 Name
Dr.Mrs.V.REGINA
Qualification
B.Sc (BOTANY), M.Sc (BOTANY),
M.Phil (BOTANY-TISSUE CULTURE),
B.Ed.,
M.Ed.,
PhD (BOTANY).,
DCA.,
M.Sc. Psychology.
Designation
Principal & Associate Professor in Biological Science.
PAPERS PUBLISHED:
International Papers:
Regina V and K.M.Uma Rajan (2012) "Phytochemical analysis, antioxidant and antimicrobial studies of fruit rind of Couroupita guianensis (AUBL)" INTJ CURR SCI pg. 262-267. ISSN: 2250 -1770.
Regina V and K.M.Uma Rajan (2012) "Pharmacognostical, Preliminary phytochemical, GC-MS and docking analyses of fruit rind of Couroupita guianensis (AUBL)"INTJ CURR SCI. 3:101-107. ISSN: 2250-1770.
Regina V (2014) "Docking Analysis of Fruit Rind of Couroupita guianensis Aublet" AARJMD 19 (1):574-584.ISSN:2319-2801.
Regina V (2014) "Pharmacognostical Studies of Various Parts of Couroupita guianensis Aubl." INT.J.CURR.RES.BIOSCI.PLANT BIOL. 1(3):17-26.ISSN:2349-8080.
Regina V and K.M.Uma Rajan (2014) "In-vitro assay for Cytotoxicity activity in ethonolic extract of Fruit rind of Couroupita guianensis Aubl"INT.J.CURR.MICROBIOL.APP.SCI. 3(10):169-176.ISSN:2319-7706.
Regina V and K.M.Uma Rajan( 2015) "Acute Toxic and Cytotoxic Studies of Ethanolic Extract of Fruit Rind of Couroupita guianensis" International Journal of Research Studies in Biosciences (IJRSB) Volume 3, Issue 10, PP 116-122 ISSN 2349-0357 (Print) & ISSN 2349-0365(on line).
National Papers:
Regina V (2018) "Pharmacological Studies on fruit rind of Couroupita guianensis" National Seminar (NCAPS) PPSRF-pp44.
Regina V(2015) "A Frame work for Refining Education for Sustainable Development Through Technology And Enhancing The Quality of Learning With Learners"National Seminar-Monograph.(NAAC)-(IQAC)Stella Matutina College of Education.
National Seminar on Instructional Efficiency to prepare the post Millennials for 2025.ISBN- 978-81-928689-3-6.
National Seminar on Impact of Education in Knowing the self and reaching the peak on 10-11-2018.ISBN-978-1-73107-115-6.
Indian Council of Social Science Research (ICSSR) two days National Seminar on Skill Development and Goal Setting Strategies for Urban and Rural Students.ISBN-978-93-5335-075-8
CONFERENCES ATTENDED:
International Conference On MEDICINAL Plants And Herbal Drugs,4th-6th March2010.
International Conference On Impact Of Physical Science On Biology July7th-9th 2011.
International Conference On Biosciences Trends In Molecular Medicine 7th&8th Feb 2012.
International Conference On Eco-Conservation For Sustainable Development1st-3rdFeb2012.
Workshop On Research Methodology And Biostatistics 30th Sep-4th Oct.2011.
State Level Workshop On Research Methodology And Research From 15th-17th Feb 2012.
UGC Sponsored National Seminar On Statistics in Life Sciences. 25th Jan.2012.
National Seminar On Eco-Concern 2014.
National Seminar On Knowledge Creativity For Quality In Teacher Education 1-2nd Dec.2015.
Awards & Contribution in the field of Education:
1. Best Teacher Awardee in the School level during 2008-2009 in St.John's International School,Palanjur,Poonamallee.
2. Dr.Radhakrishnan Award "ASIRIYAR SEMMAL" 2017, From Tamil araitchi institute,Mylapore.
3. "ABDUL KALAM IGNITES AWARD" 2017 FROM Lions Club Madras City.District 324-A5, CLUB NO: 71375.
4. Invited as a Guest Speaker for the Nazareth College of Education for Women to the IInd College Day celebrationon on 27/04/2018.
5. Invited to be the Resource Person to conduct in-service programme in Meston B.Ed. college on,"Science Teaching as on today's requirements"on 31/7/2018.
6. 15 years of service as a PG Assistant in Botany in a various esteemed institutions and worked as Head of the Biology Department served as reviewer for Samacheer Kalvi.,Best Teacher Awardee and also 5 years of service as a Lecturer in various reputed colleges for UG and PG students, From 2012 till now producing teacher trainees.
7. Awarded First Prize in essay writing competition in Tamil.
8. United board for Christian higher education in Asia-To lead not to lead advanced higher education leadership seminar for south Asia-attended 18-22 April 2017 –Christ institute of management , lavasa, Pune
9. Attending periodical meeting in green school programme of CSI
10. One day conference on start policy and skill development for employment –an initiative by state universities 10 th July 2018 at Anna university Chennai
11. Building Christ communities towards a borderless consultation on education and empowerment on 19th and 20th july 2018
12. Resourse Person on the topic: Education Towards: overcoming Creed, Caste and Class.
13. Organised 5th International Eco-Conference on Greening the Globe for Sustainable living.-IEC-GGSL 2019-ISBN:978-93-5382-371-9.1st-4th August 2019.
Co-Author:
"A generative Design of Living"pg27-28(LS-22)Life Sciences.
"Eco Justice"pg88-89(SS.6)Social Sciences.
"The Architecture of Imperishable Churches and Sustainable Biome"pg84-85(SS-2)Social Sciences.
Contribution to Churches:
From 2004 till now coaching and taking remedial classes (Vocation class) for rural students in the municipality school and from 2014 till now resource person for human growth and development (Psychological aspects of children)-SSTTCC, Diocesan of Madras.
Chairperson in SCMI – North Tamil unit
Women's auxiliary board convener in NMSI
Brief detail about the Laboratory
Biological Science Laboratory.
Museum-(5 Specimens)
List of Major Equipment:
Microscopes
Skeletal System
Aquarium
Terrarium
Vivarium
Specimens & Models.
College First Rank Holders
| Name | Academeic Year | Score |
| --- | --- | --- |
| Mrs.Sujitha | 2015-2017 | 935/1150 |
| Ms.s.Jeba Shalini | 2009-2010 | 830/1000 |
| Ms.Meha srinivasan | 2010-2011 | 840/1000 |
| Mrs.Philomena Selvakumari | 2012-2013 | 852/1000 |
| Mrs.Rajalakshmi | 2013-2014 | 838/1000 |
| Ms. Kalaivani | 2014-2015 | 825/1000 |