About
Us
Educate to Educate
CSI Bishop Newbigin College of Education is one of the top most colleges of education in India and the best B.Ed. college in Chennai. In connection with Bishop Lesslie Newbigin's birth centenary in the year 2009, the Institution was named as CSI Bishop Newbigin College of Education. Bishop Lesslie Newbigin served in the Diocese of Madras from 1965 to 1975.

The College founder Bishop Rt. Rev. Dr. V. Devasahayam together with other Office Bearers of CSI Diocese of Madras crafted a pearl into the jewel crown of CSI Madras Diocese by opening the Institution in September 2009 with a vision to train prospective teachers who will be competent, committed and resourceful to serve the nation with a missionary zeal.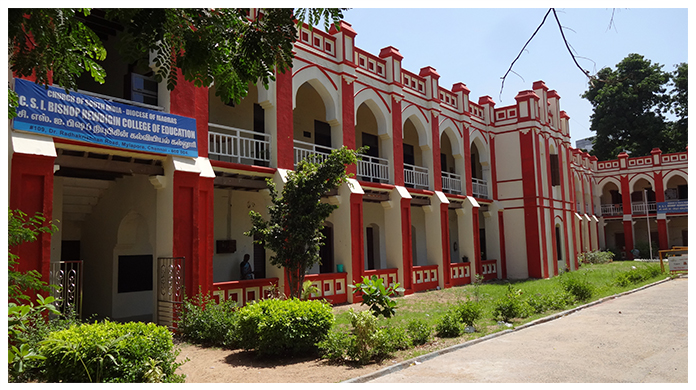 The college was inaugurated in a grand manner with 100 students. Dr. Mrs. Kiruba Charles was appointed as the first Principal. The college had nine major departments in the disciplines of Tamil, English,Mathematics, Physical Science, Biological Science, History, Economics, Commerce and Computer Science.

Our college has reached great heights under the guidance and leadership of our beloved Bishop Rt. Rev. Dr.J. George Stephen, Bishop in Madras Diocese.

The college is recognized by NCTE No.SRO/NCTE/APSO9200/B.Ed/TN/2014-2015/63402dt. 21.04.2015 revised 21.4.2021 and affiliated to the Tamil Nadu Teachers Education University No.TNTEU/R/Cont.Affln./2021/dt:02.12.2021 ISO certified 9001-2015
Preeti S
-Student (Google Review)
I am blessed to be a graduate from this college . Our lecturers are very friendly and easy to approach at any time .Upgraded many teaching skills and techniques which were taught in classroom by our lecturers. Excellent teaching with apt examples .Building looks bright always along with lovely green trees.
Kalpana Karun
-Student (Google Review)
Provides best teaching skills with theory and practical experiences. Approachable faculty members and continous support are the key factors of CSI Bishop College.